our Latest News and events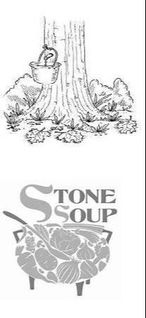 NEW ½ days Children's Programming
The Sherman Historical Society is excited to announce two NEW ½ days programs for kids. Each of these programs will give children an educational and fun look into the past.
We are offering these programs to correspond with the early dismissal days from the Sherman School. We will meet your child at the school and walk them to the Society for lunch (which you will provide) and then the fun begins. Please complete the
registration form
and mail to the SHS, with your payment ASAP, as space is limited. Should you have any questions, please feel free to contact the Society via
email
or call 860-354-3083.
MAPLE SUGARING
Tuesday, March 14th:
Session 1 for K-1st grade
, from 12:30 – 3:00 pm
Wednesday, March 15th:
Session 2 for 2nd – 4th grade
, from 12:30 – 3:00 pm
Have you ever wondered where that delicious pure maple syrup comes from…and it is not Mrs. Butterworth. Kids will get the answers to this and more as the learn how to identity the proper tree in Winter, how to tap a tree, boil down the sap and make syrup. They will then try it out on some Johnnycake, which they will also make. $15 for Members, $20 for Non-Members.
STONE SOUP
Tuesday April 25th: K-4th grade, from 12:30-3:00 pm
Remember the story of
Stone Soup
? We will recreate it with the kids, while talking about all things gardening, food preserving and preparation. The children will work together to prepare the soup and of course enjoy it! $15 for Members, $20 for Non-Members.
---
---
SAVE THE DATE:
SHS Summer Programs
Hooked on History
HOH will give the children a hands-on approach to life as a child, during a certain period in time. Activities will include: cooking, chores, stories and songs, sports and games, crafts and other fun and educational activities.
This year's theme: The Victorian Era.
For children entering into K-3rd grades.
June 19th – 22nd from 9 am -2:00 pm
$170 for Members, $200 for Non-Members

Kids@Cobbler Shop
Kids@Cobbler Shop is a unique Program due to its ability to offer activities that appeal to many interests: Nature, Arts, Crafts, Sports, Music and Academics all within the confines of a Historic Time Period.
This year's theme: Back to School
For children entering into 4th – 7th grades.
June 26th – 30th from 9:30 am -2:30 pm
$220 for Members, $250 for Non-Members

---
More 2017 events

The Old Store
Reopening April 1st

30th Annual Barn Sale
Drop-off dates:
Sat 4/29, 5/6, 5/13, 5/20 9am-1pm
Sale:
Sat 5/27 9am-4pm & Sun 5/28 10am-noon

Sherman's Memorial Day Parade
Sunday 5/28 Noon
Come walk with the SHS. Our theme will be WWI

---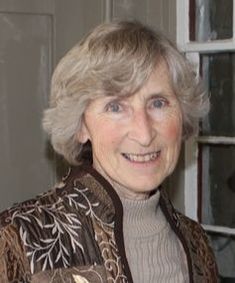 History in the Making -
Board Changes at SHS
The Sherman Historical Society is pleased to welcome several new members to its executive board, including a newly elected president, who complement the existing team and together look forward to the coming year.
Before touting the new, we must thank (though it would be impossible to thank enough) outgoing president Elizabeth Munch Mard for her many years of dedicated leadership. She served as president twice, (2006-2010 and 2012-2016), and was a constant through several Society transitions, including Northrop House's historic renovations. She was instrumental in organizing a number of our annual barn sales (this year will be our 30th!), and she actively participated in so many of our annual programs throughout the years, as well as the special, historical milestone events, such as our Revolutionary War re-enactment, our Civil War encampment, and Washington's Ride. Liz will remain on our board and continue to be an active member of the Society.
Meet our new president: Sue Moga.
A few years back, Sue had planned—but wasn't yet ready—to retire from her job as Director of Muscoot Farm in Somers, NY, to live nearer her grandchildren. Still, planning ahead, while living in Croton-on Hudson, the Mogas bought a house in Sherman in 2013.
More
---
---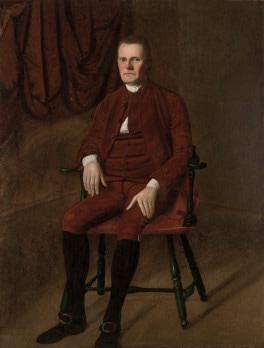 Did You Know...
Roger Sherman...'The Forgotten Founding Father.'
By John Jenner
It has been noted by Roger Sherman's biographers that he is "The Forgotten Founding Father". If we knew what he had contributed to the founding of our nation we would think of him as the Great Connecticut Statesman, our most important revolutionary hero.
What did he contribute? He served in the Continental Congress from its first meeting in 1774, through the Revolutionary War. Washington fought the war. but the Continental Congress ran the war and provided the weaponry, food, uniforms and finance. Roger Sherman was the only founder to sign all four of the founding documents and he played a significant roll in each of them.
The first was the "Articles of Association". The thirteen colonies had many border disputes that had to be resolved before colonies could unite to declare their independence as a committed set of thirteen states. Perhaps the greatest border dispute was the CT grant that extended westward across the upper half of Pennsylvania to Lake Erie. CT gave up these rights, holding only their portion of what is now Ohio. This is the Western Reserve, where CT citizen were given opportunities after the war.
Our second founding document was "The Declaration of Independence". We generally attribute it to Thomas Jefferson but, in fact, it was a committee of five statesmen who created it. They were: Jefferson; John Adams; Benjamin Franklin; Robert Livingston and Roger Sherman. If you still have a two dollar bill tucked away and look on the back you'll find a copy of the painting by our own John Trumball depicting the committee presenting the draft to John Hancock.
Our constitution is not the first one under which we were governed as a nation after the Revolutionary War. The first was "The Articles of Confederation", and there were thirteen Heads of State before Washington. It did not work well because the balance of power between the states and the central government had not been properly crafted.
Concerned leaders convinced Washington to convene the Constitutional Convention to draft a new constitution. The states representatives were deadlocked over the states vs. federal balance as before until Roger Sherman again proposed "The Great Compromise", which provides for proportional representation in the House and equal representation in the Senate. The deadlock was resolved, the "U.S. Constitution" was drafted, signed and taken back to the states for ratification. CT, under Roger Sherman's leadership, was the second state to ratify our constitution.
When George Washington was elected first President under our present constitution and the first Congress was seated, Roger Sherman was a CT Representative in the House. After a year or so one of our CT Senators resigned and Roger Sherman was selected to take his seat in the Senate, where he served until his death.
Your may recall that James Madison is credited with drafting the first ten amendments to our constitution, which we call "The Bill of Rights". A few years ago a draft copy of Madison's proposed nine rights was discovered in the National Archives among the Madison papers. It had Roger Sherman's comments and a suggested tenth right. Wouldn't you like to know which one he proposed?
Doesn't it seem to you that Roger Sherman should be recognized as one of our Founding Fathers? He served in public office almost fifty years and that is longer than any of our other recognized Founding Fathers.

---
---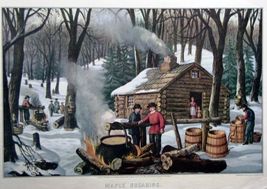 Did You Know...Maple Sugaring, by Sue Moga
As the Maple Sugaring Season gets underway it may conjure up thoughts of metal buckets hanging from trees, horse drawn sleds bringing sap to the sugar house and steam pouring out of the chimney. Or perhaps your images go back even farther to Native Americans and the legends of how it all began. For hundreds of years, maple sugaring has been a traditional practice in the northeast and in Canada.
Until the early 1800s maple sap was primarily boiled down into sugar which was easy to transport and has a long shelf life. Dairy farmers made maple sugar to supplement their income and to use as an alternative to the more expensive sugar or molasses. Maple syrup became a serious product with the inventions of the tin can and the evaporator. Tin cans allowed for storage and shipping while evaporators provided a new level of efficiency. Because sap is only about 2% sugar, most of the water must be boiled off. The larger the surface area, the more steam that was produced and the faster the concentration of sugar goes up. The evaporator pan was rectangular, shallow, and maximized surface area.
In Connecticut sugaring usually starts the beginning of February. Taps go into the trees and the waiting begins. The days must warm to above 40 degrees and the night temperatures must drop below freezing. The sap with its stored sugar flows up and down the tree sending the sap into your bucket. If the temperature stays below freezing the sap won't rise, but your patience will eventually be rewarded. If, however, the temperature stays warm and forces the buds to leaf out, the season is over. The sap becomes bitter as the new cycle of growth begins.
Today's commercial maple sugar operations are quite different from the idyllic pictures on the can. With tubing, vacuum pumps and reverse osmosis filters they can maximize production. While technology may have made it less labor intensive, the essence is still the same – collect sap, boil off the water ……and they still need Mother Nature's cooperation.
Facts from the CT Department of Agriculture
Connecticut is 10th in maple syrup production in the United States
The production of maple syrup is the oldest agricultural enterprise in the United States.
Maple syrup is rich in calcium, which helps build strong bones and teeth.
Maple syrup was the standard household sweetener in the United States until around 1875.
So the next time you are enjoying your pure maple syrup, you can understand what went into getting it to your plate.
---
---
2016-2017 Membership Drive Still Going On!
Thank you to everyone who has made their 2016-2017 commitment to the Sherman Historical Society as a member! We are so grateful for your contributions and we hope to keep history ALIVE in Sherman with your generosity!!!
If you have not made your 2016-2017 payment, and you would like to get it in before the end of the year, you may still do by mailing your check to the office or clicking below to make your dues payment via PayPal.

---